HOLY SHIT!!! That's right folks... I cursed. It IS my blog :P. Anyways, if you hadn't noticed it yet, my Forge Lessons have made it to Bungie's front page on the Comm Chatter, here's the link: Reaching Perfection. And thanks to that we've gotten like 8k hits in the past day... not bad, eh? I hope the new readers are enjoying the series and I hope they join us on the forums. We are growing a nice little tight knit community of dedicated designers. Speaking of that little community, I just wanted to shout out to all of my supporters here at RP, BNet, HBO, XF, FH, TCE, TGG, and all those other places I hang out. ;) I love you guys! Anyways, I owe you guys a forge lesson or two. I've tried to sit down last night to write one, but I just blanked and had to take a break. I'll get you guys a lesson or two tomorrow. I promise. Today though, I bring to you one of my current favorite competitive maps that was just released by a friend of mine. You won't find this map posted on Forgehub my friends. And trust me... this map belongs in matchmaking. Oh and there's a video as well so read on...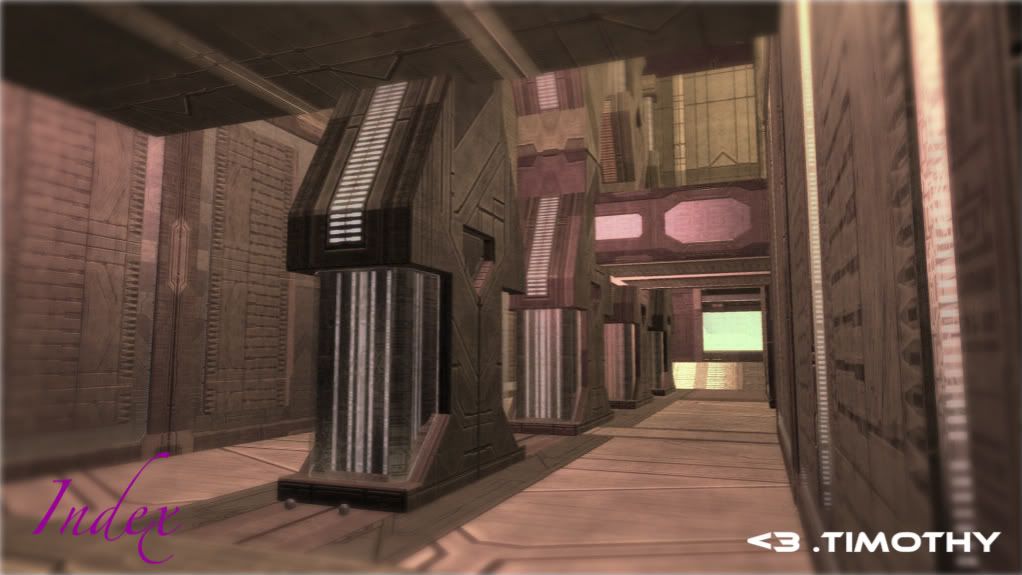 Fancy little picture that Timothy made there. Anyways, this map is made by I Timothy I. Not much to say except that the man is a genius. This map that he brings to us is inspired by the likes of Midship, Longest, and Citadel. It sports a symmetrical layout that starts with both teams facing each other and blasting DMRs at each other. Then they spread out to the sides of the map and rush the rockets at top center. I played this on CTF, Slayer Pro, and Stockpile. This map played like a dream and plays amazingly. I highly recommend this map for people who enjoy a good conventional game of Slayer/CTF/Stockpile while playing customs. It is hard to explain the greatness of competitive maps so I'm just going to give you a nice little video of the map along with the download link. The man has 29 downloads before this post. Let's show the map some love and download this map and spread the word. Like I said, this was NOT posted at Forgehub for Tim's own personal reasons, but you can find it over at XForgery if you want a full description and screenshots of the map:
Index @ XForgery
. Here's the video, and see you guys tomorrow with the next Forge Lesson.
This is the first time I've tried putting up a Bungie Render film, so my apologies for the bad dimensions, I'll look into fixing that for future posts.